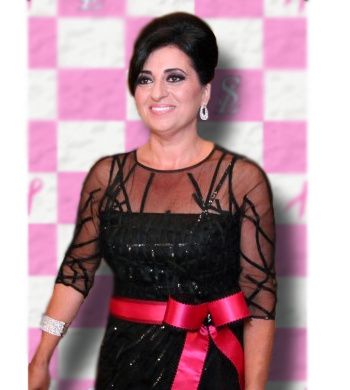 Strength. Power. Beauty.
Suzy Levian was born into a legacy of jewelry designing. As a young girl, Suzy Levian had an innate passion to create extraordinary jewelry sketches for her father.

Suzy Levian empowers all women through her designs by placing a signature secret diamond hidden within every masterpiece. The secret diamond represents the hidden beauty within every woman. Just as a diamond sparkles and shines with strength, power and beauty, Suzy Levian encourages every woman to embrace the secret diamond shining within themselves.
Suzy Levian brings honor to her father's legacy while paving the path to a modern future with confidence, pride and power.
Learn More
The Secret Diamond
Strength

"She was fierce, and strong, and full of fire, and that not even she could hold herself back because her passion burned brighter than her fears."

- Oprah Winfrey

Power

"There's power in allowing yourself to be known and heard, in owning your unique store, in using your authentic voice."

- Princess Diana

Beauty

"True beauty shines through a woman as bright as a diamond from within themselves."

- Suzy Levian